About Us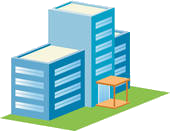 Based in Johannesburg our core business is creating professional Websites for business. We began business [insert_php] echo date('Y') -2002; [/insert_php] years ago (seems like it was just yesterday!). More recently we are also offering mobile friendly websites, in fact all our new websites, for the last [insert_php] echo date('Y')-2013; [/insert_php] years, are mobile friendly. Thetaware strives at all times to make use of the latest technology to enhance the experience of visitors to your website. As the world becomes more "connected" we endeavour to keep up to date with the latest trends and include, not necessarily everything, but what is appropriate in the development of new websites and of course to your needs.
Mobile Friendly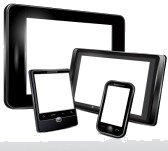 In the past if you wanted a website that worked on a mobile device you actually required two websites and sometimes two hosting accounts, one for desktops and another for the mobile device. Fortunately with today's technology it is possible to make one website that works on all platforms, with the website optimising itself for the screen size of the viewing device. With more and more people using their smart phones and tablets to access the internet (60% of searches come from these devices according to Google), this research was done in 2016 but as time moves forward the percentage is most likely even higher). Thus a mobile presence is not just nice to have, it's essential.
Recently Completed
Our most recently completed websites are featured here, thus giving our customers some exposure for their new website. All websites we have built are featured on our Portfolio page. Note that the first row are not mobile friendly and represent our early work.
Need a new website, mobile friendly conversion or just a make over?

If you are looking for a new website or an upgrade to "Mobile Friendly" or simply a website makeover the first thing

you need to keep in mind is that your website is a marketing tool and it's for your customers not for you, in other words it must communicate to them about your business products and services. The following is not a definitive list however it is quite common to divide it up as follows (it can of course be customised to suit your particular business):
Introduction
About Us
Company Profile
Products or Services
Contact Details
Of course one is not limited to 5 pages, different businesses will have different needs, a hotel for example could have a page for facilities within the hotel or data about their restaurants. You may also want to add a page of references, current customers, successes, a portfolio etc. The number of pages you use varies according to the needs of your business, take your time don't rush it, look at other websites in a similar industry to yours, if you find one that you like decide why you like it and if it actually tells what they do. Be cautious of being tempted to use fancy animated graphics, think of your own experience in searching for a product or service – you click on a link that looks like a possible candidate and are presented with such an animation that tells you nothing about what you're looking for and seems to take forever to load, what do you do? You go somewhere else = one lost potential customer.
This is particularly important in regard to mobile devices where data usage and time are at a premium, people using mobile devices to search for information, usually want quick response, so anything that uses data or time necessarily is not desirable on a website that is mobile friendly.
Pictures
once we get started and your ready to send us the pictures you want to use, please ensure that they are of the highest resolution and quality. The reason for this is that while optimising the pictures for best performance (quick loading), the resultant quality is much better when we start from a high quality picture. Please also give us a brief description of each picture (IMG001, IMG002 or whatever generic name your cell phone or camera gives is not very helpful or meaningful), It makes them easier to find and categorise as well as improving the chances of your website achieving better ranking on the search engines like Google, Yahoo, Bing etc.
Domain Name
Another task you will have is to choose a domain name (assuming you don't have one already), this is the name that appears in the address line of your browser e,g, www.joeysburgers.co.za, often the name of the business (but not always). As it is possible that the name you want may already be taken, choose 5 or 6 that you like from most desirable to least desirable, you can only use the letters a-z for this and a hyphen (sometimes used for improved readability e.g.joeys-burgers.co.za). Here is a questionnaire in MS Word that will help and guide you.
Hosting
We have found quite frequently that our customers don't always understand the difference between domain name and hosting, it is often believed that they are all part of the same thing. They are related but are not the same. Hosting in very simple terms is a space reserved on the internet to store your website, many companies offer this service and it is paid for as a separate service (usually monthly). A domain name is a unique name you give to your website (which is why we ask you to choose 5 in case the one you want is already taken), this is separate from the hosting, There is a company that keeps a domain registrar of all these names registered so that there can be no duplicates, this is a separate service and is paid for separately (usually annually) to a different organisation although a hosting company may do this on your behalf
Yep, now it's our turn to do some work.
Once you have put your ideas together, completed the checklist and sent it to us, we will then choose or a create a template that matches your corporate colours and logo. The content will be different from page to page of course, this ensures any visitors that they are still on your website.
What's in a name
We will also register a domain name out of the list of 5 you supply and create a hosting account for you, assuming you don't already have one. It is possible to build a single page website (just like this one), a popular modern trend. In this case all the data is there it's simply divided into vertical sections each of which represents a "page", which you scroll to. This is particularly good for the mobile user where data is at a premium and the website only needs to be downloaded once, rather than each page being downloaded when requested. Of course at the end of the day the choice is yours to make. Under the "What you need to do" TAB we discourage you from being tempted to use animated graphics, again this is important for the mobile user where data is at a premium. There may however, be some widgets that can be quite useful such as feedback forms whereby the visitor can ask specific questions, a time zone clock, perhaps a currency converter for a hotel, as long as they have some relevancy to your business they're OK but don't overdo it.

As mentioned elsewhere on this website our aim is to build professional, mobile friendly websites for business, in the past we created four separate packages in order to make it easier for you, the customer, to understand. However, we have found that "mobile friendly" websites require considerably more work to create, as do on-line shopping websites, At the end of the day there is really no one price for a website it depends on what the customer wants and how much work we are required to do, so we will provide a quotation per job. However, there are some things we can offer a set price for, subject to change without notice, see the list below.
Adding a large product list to the website R2 500.00
A separate catalogue R250.00 / page
Monthly maintenance R500.00 (if there are frequent changes), this will provide 5 hours of our time each month for the maintenance of your website, should the 5 hours be exceeded the additional hours are billed at the Ad Hoc rate.
Ad Hoc maintenance (for less frequent changes) R150.00 / hour
As an alternative option we also offer monthly packages which some might find easier.
Basic Brochure website including initial domain registration, monthly hosting, occasional minor maintenance changes and basic SEO work, it does not include Annual domain renewal, R650.00 / Month
CMS Type Website. This type of website is ideal for websites such as shopping websites where the information could change regularly, this includes initial domain registration, monthly hosting, occasional minor maintenance, basic SEO work. It does not include annual domain renewal. R850.00 / month. With this type of website it is possible for the customer to do their own changes, should they wish to do so then the monthly charge is reduced to R700.00 / month.
Monthly Maintenance
You may find that your website does require regular changes, it may be nice to be able to do it yourself but you just may not have the time. In addition to that some of the changes may be a bit more technical. Because of this we do offer a monthly maintenance service. This will basically give you 5 hours of our time at a reduced labour rate. Should that 5 hours be exceeded then every hour over the 5 is charged at the normal labour rate.
Mobile Friendly Conversions
Have you searched on Google recently? Did you notice some of the websites have the following text underneath the main heading "Your page is not mobile-friendly." does you google entry appear like this, click on the link you will be able to test your website. If you're happy with the basic design of your website, but if it's not mobile friendly and you would like it to be, we can convert it for you the desktop version will remain basically the same, there will be some compromises to make it mobile friendly mainly due to the smaller screen size. R500.00 / page converted.
Search Engine Optimisation (SEO)
Basic search engine optimisation is always done as part of building a website which involves a substantial amount of work of ensuring suitable keywords, the length of the title, the length of the meta description and more. Although that helps it is not the end of the story. Don't believe the offers of getting you to page 1 in a day, if they do they're cheating (violating Google's rules), and whilst they may get you to the top you won't be there for long Google quickly identifies these and usually kicks them off Google altogether. Proper SEO work takes time. We offer 3 basic packages starting at R1200.00 / month this will include a site analysis correction of any design errors, keyword search, monitoring of several other parameters involved in improving your SEO ranking on the search engines
5 Stars
My www.healthyalternatives.co.za website was recently hacked and to all intents and purposes destroyed. Being an e-ignoramus, I needed help URGENTLY. Was put in touch with Ian of Thetaware. Man, did he go the extra mile! – got the new site up and running virtually over the weekend and has become a mentor par-exellence. with such a helpful and creative attitude. Thank you Ian — you deserve the 5 stars. Geoff Harris (extracted from Hello Peter website)
Ian Alport from Thetaware, the process of creating our website could have been extremely frustrating, but you made it a pleasurable one. A million times thank you for accommodating our office – The SAVF Pretoria Social Work Services, an NGO that is always trying to raise funds. You have really gone the extra mile to help us create a wonderful website which we are very proud of. You have shown commitment and dedication that will forever be appreciated." Kind Regards / Vriendelike Groete Adele de Meillon
Thetaware has done an amazing job of revamping my website. It is now super functional, to the point and looks very professional. It is also mobile friendly which has made a big difference to my clients ability to search for my business. I am in the construction industry and so have vehicle signage etc. I often notice people in the traffic seeing the website details on my van and doing a phone search in Ian has been extremely helpful and patient to realising my concept of how my website should fit my specific industry. It has been a real collaborative process which has been great and he has help and guided the process. Ian and Thetaware deliver a professional, enlightening and quality service! I will continue to use Ian's services and highly recommend Thetaware to my friends and clients. Please have a look at my great website. www.austinpainting.com.au Murray Austin Austin Painting
Have a question? Just ask.
Web Design
Need a new website, mobile friendly conversion or just a make over? Call Us: 072 567 6332
The Easy Way to Send Bulk SMS from your PC, Mac or Mobile Device

Increased R.O.I.
Bulk SMS is an effective and economical way to rapidly contact your customers and staff and avoid cell phone call costs.
Personal
The most effective marketing channel available today, with a read rate of 97% within 15 minutes of delivery.
Customer Engagement
Inform customers of current promotions and company news, or advising workshop customers of repairs ready to collect.
Two way communication
Replies to your SMS messages can be routed to your SMS in-box, cell phone or e-mail allowing you to respond rapidly to customer requests and confirmations.
Save up to 80% on cell phone calls
using SMS to communicate with your staff and customers instead of calling them on their cell phones, can save you thousands every month!
Great! How do I sign up?
It's very simple just click here to register or find out more about this service.