About Us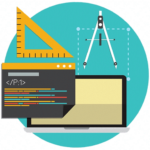 Thetaware has been in business for over two decades now, our core business being the development of professional websites for pretty much anyone who wants one from Individuals, small home offices to larger corporate type businesses.
We build a variety of websites from the basic informative brochure types, on line shops, hotels, on line catalogues. Every new customer who comes with a new idea is treated as a challenge. Changing technology itself is also a challenge and we do our best to keep up to date with what is relevant to our industry.
Comparison of Mobile and Desktop Internet Searches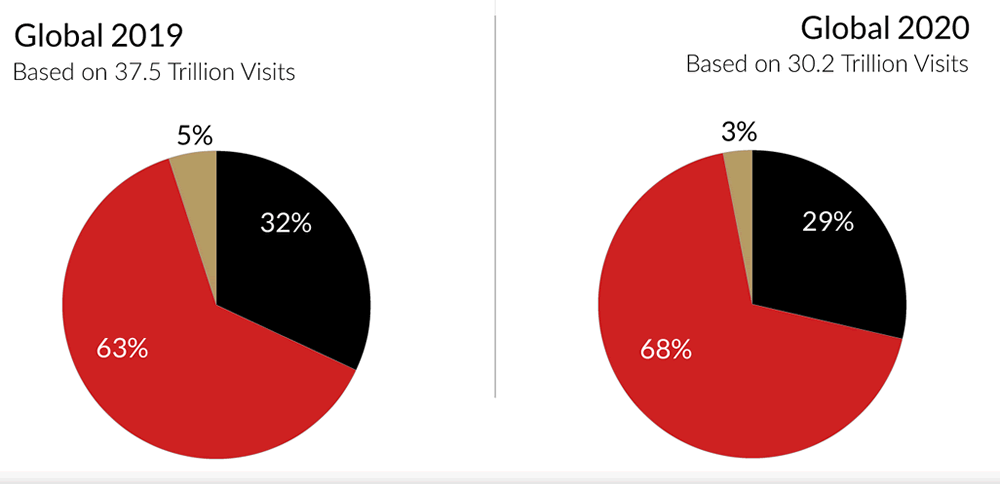 Mobile Friendly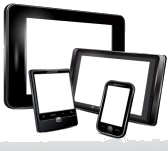 With the advent of mobile smart phones and tablets the facility to access information wherever you are is now possible, for many it is essential. The reports vary but the essence is that the number of people accessing the internet via a mobile device is increasing, take a look at the table below and the more graphic pie chart below that (extracted from perficient.com) which show figures from 2019 and 2020. It is possible that this was altered by the worldwide Covid-19 lockdown in 2020, but we suspect that probably increased it in favour of mobile devices. It has now become essential for businesses to have a mobile presence, because of the smaller screen size the website needs to optimised for the smaller size but should still be as readable as on a on a desktop.