We often get asked this question especially in regard to website hosting, yes there are hosts that charge less, but what do you get for that money, usually very limited services (how else would they keep the price down). How much we charge is different to different people a perception based on experience and results and sometimes ignorance of what's involved.
Unfortunately a lot of what goes on is hidden behind the scenes where the customer doesn't see or know what happens, which is understandable as you as the customer just want everything to work and not be bothered with the nuts and bolts behind the scenes. However, knowing what goes on may help you to understand better.
Let's say you have ordered a new website from a web designer like ourselves, the first thing you will need is a domain name if you don't already have one, it is simple a unique name you will give to your website, usually the same or similar to your business name. Although this can be set up by your host and web designer, the keeping of the name has nothing to do with them, there is a separate organisation that keeps a record of or domain names to ensure that there are no duplicates, the .co.za at the end of a South Africa web address: the 'co' part is common to addresses around the world, the za is a country identification. The '.com' you see frequently is a more general designation, so you could have a duplicate of your name as a .com unless you registered a .com as well as a .co.za. Most people don't worry too much about that.
Next is a hosting account this is simply a place you can store your website and connect it to the internet where people can see it, the domain name mentioned above is usually tied to it.
Then there is the building of the website usually a once off cost although some designers (including ourselves) ask for a 50% deposit to start and 50% on completion.
This is not the end of it as you might think, unfortunately again, many people seem to think just having a website is enough to have people flooding to it to buy your product or service, that's not going to happen unless you tell people that it's there, so your traditional marketing does not go away.
So what's next?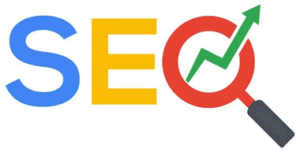 SEO (Search Engine Optimisation), with so many websites out there how do you make sure that your website appears on the first page of the search engine (Google, Bing, Yahoo…). To be fair to everyone as there could be several people selling the same service or product, most search engines expect certain standards to be met: First among them is a high quality website that is easy to use and navigate, then they check to see if it is mobile friendly, duplicate content and a whole bunch of other things they don't tell you about, having the appropriate keywords which takes a fair amount of research. Just be very wary of anyone that tells you they can get you on the front page of Google instantly. There is a lot more to SEO but the purpose of this write up is to give you an idea of what goes on behind the scenes after your website is built.
The Hackers!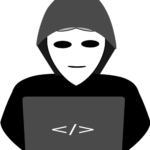 If your website has never been hacked consider yourself extremely lucky, the amount of effort these criminals put into corrupting and disabling business is amazing, more importantly what to do about it. Fortunately the search engine operators take a dim view of the hackers and do whatever they can to prevent it, which also sometimes means some inconvenience for you such as the "Captcha" images you see when submitting and enquiry form, it generates an image of a series of letters or numbers which a human can read but an automated robot sent by the hacker cannot. The downside of this is that sometimes they are hard to read and annoy people. Sometimes the hackers are clever enough to get past the barriers set up by the Search Engines, the hosting companies also get affected in negative ways by hackers and also do whatever they can to prevent hacking, again not totally effective as hackers get past that and can cause untold damage. Next level where the web designers come in is to do as much as possible on the website to prevent being hacked. This can include software in the form of a plugin, also very important is keeping the software used in the website up to date, all reputable software designers are constantly trying to correct the holes the hackers find in their software, not because they were designed badly but because the weakness wasn't obvious until the hacker found it. So the web designer checks regularly to see that all software is up to date.